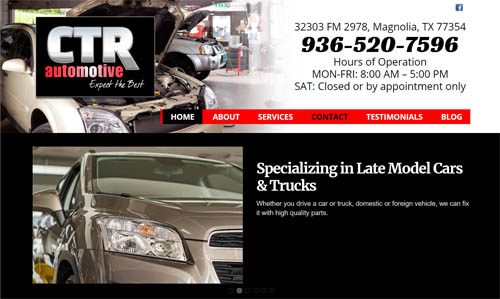 We are a web design & development company servicing small business in greater Houston including Magnolia, The Woodlands, Tomball, Spring, and Cypress. We offer web hosting on our own secure server which is backed up offsite. Our graphic design and photography services turn your website into eye candy.
We also offer social media marketing . All our sites are original designs that establish or promote your brand and are designed by a degreed professional.
All elements of Search Engine Optimization (SEO) are included in every site. We research the most effective terms that apply to your business and attract search engines and use them throughout your site. We work with you to update your site periodically. Through our webmaster accounts, we register your site with Google, Bing, Yahoo and others. We also research your competition to ensure that you're a step up from them. We are competitively priced with all our competitors.
Expect your website design people to:
Listen to you tell us what you want
Help you answer the questions you need to answer
Build the site
Get your approval, and then
Either show you how to run it or maintain it for you.
Your website should be an awesome representation of your business. Use professionals for your website design.
Call us today: 832-413-1142.